Secure Self Storage with Tri Star Storage
Rent with confidence! We offer state-of-the-art self storage units with a suite of security features for your peace of mind.
Finding Tri Star Storage Locations
We provide residential and business storage services across the Carolinas.
Sizing Your Tri Star Storage Unit
We have a variety of unit sizes to meet every storage need. Units are clean and secure. The facility is well-lit and offers extra-wide lanes for easy access in and out of the facility.
Rent your unit easily online in less than 10 minutes. New customers are provided instant access and are also issued a unique gate access code.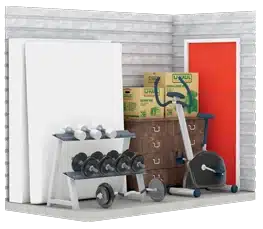 Roughly the size of a standard closet. This unit is ideal for storing extra items such as boxes, twin-size mattresses, books, records/files, and other small miscellaneous items.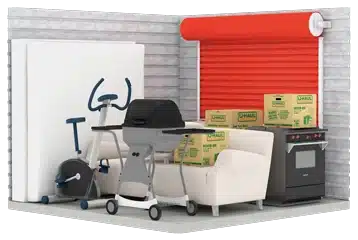 One bedroom worth of content including appliances, boxes and other items or inventory from a commercial business.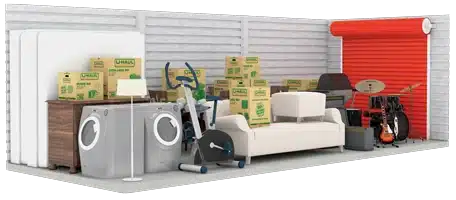 Three-bedrooms worth of content or inventory from a commercial business inventory.
Why Rent from Tri Star Storage?
Tri Star Storage takes pride in offering a simple and hassle-free self storage experience for all of our customers across the Carolinas. We make sure our storage units are clean, secure, and ready to rent. We also focus on offering a wide variety of storage unit sizes and types to make sure we can handle any self storage need that you may have.
We also offer online rentals and online bill pay 24/7 to make your experience quick and easy. Feel free to look at our available storage units and give us a call if you have any questions or simply rent your unit right on the website.
We take the security of our storage facility seriously, and our secure website protects your personal information. Your property is our number one priority.
We are committed to providing you a clean, secure & ready-to-rent self storage units. Our friendly staff provides you with a great storage rental experience from start to finish.
Manage your storage unit from the convenience of your own home, 24 hours a day and 7 days a week. Our website makes it quick and easy for you to manage your self storage unit online.
What Tri Star Storage Renters Say
I moved out of my home and needed a place to store my belongings. I rented a 10x30 and a 10x10. The rent was reasonable and the manager was nice.

I would recommend Tri Star to anyone.
Beautiful new facility various sizes of storage Most importantly it's indoor with climate control and lots of security cameras. Very professional staff knowledgeable and friendly. Great option for military personnel to store their ex furniture, clothes etc…
The service and hospitality at tri star storage is the best I have ever had
Questions about Tri Star Storage?
The Tri Star Storage Difference